WHAT IS FLASH FICTION?
Flash fiction, sometimes called sudden fiction, or short short stories among other names is a loose term for stories roughly 300 to 1000 words long. Though the term "Flash fiction" was coined in 1992, the art goes back over 2000 years to Aesop's Fables. Authors around the world have and continue to write flash fiction and the style has increased in popularity with the advent of the internet and our busy lives. The style lends itself to a variety of styles including literary, science fiction, dystopia, and experimental.
Though readers might think it easier to write a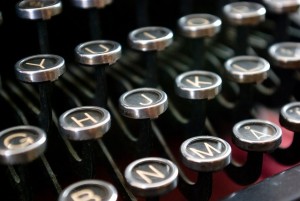 short short story versus a longer story or even a novel, that isn't always the case. Narrowing the subject to such a small package requires an economy of words, ideas, and description. The key is to tell a complete story without confusing or losing the reader by the omission of information. It requires the writer to choose which details are imperative for the story, leaving other details as implied.
For readers, flash fiction offers a short story that can be read when there isn't time for a longer tale. The style also allows the reader to use their imagination to fill in the blanks.
Below you will find some of my own short short stories for your enjoyment. Check back, as I will add new ones as the mood strikes. I've also included links to various other sites that publish flash fiction.
 CHRISTMAS DETOUR
by Ida Smith
It was past noon and Valerie still had so much to do before she picked Jacqueline up at the junior high. She shifted the shopping bag with the decorations for her women's Christmas party to the other arm. A display of dress scarves caught her eye. Just a quick detour, she told herself. She still needed a gift for her mother-in-law and that sapphire scarf would be perfect. It would also mean she'd be done with her Christmas shopping. A sense of relief covered her.
Valerie approached the accessories counter and stopped. Was that?   READ MORE
---
FOR THE PREACHER'S WIFE
by Ida Smith
Catrina bundled the frail infant in the thickest of wool rags she had. She paused often, though she knew she must hurry. She felt weaker than she had just an hour ago. It wouldn't be long she knew from watching her mother all those years ago.
Her only comfort was the cold night—it meant Clyde was at the tavern.   READ MORE
---
OTHER SITES WHERE YOU CAN READ FLASH FICTION:
Want to Receive "Jagged Journeys" Short Stories
Every Six to Eight Weeks
?
Come with me as we meet a myriad of fictional characters and join them on their jagged journeys.
Sign Up and Download A Never Before Published Short Story TODAY
---
Thank you to https://pixabay.com for the lightening and typewriter pictures.