Welcome to my Media Page
Media information for author, Ida Smith. Author photos, bio, and book information including images, and reviews for "Anticipated" and "The Invisible Cipher."
Author Photos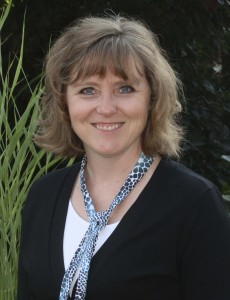 High Resolution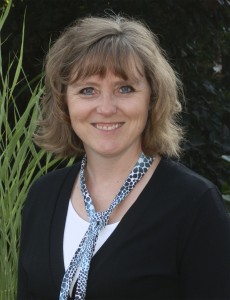 Low Resolution
Ida Smith Author Bio
Short Bio:
Ida Smith lives in the Pacific Northwest where she enjoys the great outdoors and traveling. She grew up listening to her parents' stories of adventure in the wilds of north Idaho and Alaska. Those early stories and family trips, including a five week trip across the United States, gave Ida a love for story and history. Ida graduated in 2008 with a BA in English from Lewis-Clark State College. She writes stories of the jagged journeys people's lives often take—adding as many twists and turns as she can safely squeeze in. Ida is the author of two Jagged Journeys' Novellas: The Invisible Cipher and Anticipated. Her first novel, Freedom's Secret Song is due out in 2016. To learn more about Ida and her free short story e-zine, visit idasmithbooks.com.
Long Bio:
Ida lives in the Pacific Northwest where she's spent countless hours camping, fishing, hiking, snow skiing, photographing, and generally enjoying nature. Besides spending time in the great outdoors, Ida enjoys scrapbooking, reading, travel, art, gardening, history, and spending time with her husband, Rick, two kids, and a crazy dog named Taz.
Ida graduated from Lewis-Clark State College in 2008 with a BA in English with a creative writing emphasis. Even though she's written articles for various magazines and websites, her first love is fiction. Ida writes character driven stories about people with jagged journeys, often from a historical setting. Because she enjoys reading stories with unexpected twists and turns that also teach her about other cultures, time periods, and personalities, Ida's stories show the jagged journeys our lives can sometimes take.
Ida is the author of two Jagged Journeys' Novellas: The Invisible Cipher and Anticipated. Her first novel, Freedom's Secret Song is due out in 2016.
In 2014, Ida published her first issue of Jagged Journeys, an e-zine offering free short stories to subscribers. To learn more about Jagged Journeys visit Ida's website at idasmithbooks.com.
About The Invisible Cipher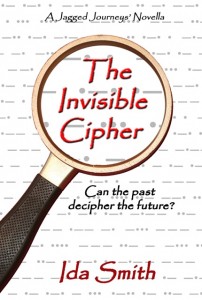 NEIL GATLIN'S BAD CHOICES AND
WORSE LUCK ONLY MULTIPLY—
EVEN WHEN HE TRIES TO MAKE GOOD.
Used to failure, Neil is on the verge of fatherhood and desperately wants to succeed. Instead his bad choices trap him between both sides of the law. As Neil flees from police he stumbles upon a murder and must choose between doing right or escaping.
Soon his life is in a downward spiral into greater danger than even he thought possible. Now he's in a fight for his life trying to decipher clues to the hidden truth before others' lies and deception entangle him—for good.
Will the deciphering skills he learned as a boy rescue him or aid in his death?
WHAT READERS ARE SAYING ABOUT THE INVISIBLE CIPHER
"The Invisible Cipher is full of mystery, intrigue, and suspense that will keep
you at the edge of your seat. Smith has a unique way of developing dialogue
that tells a story in itself! A fast moving—never a dull moment kind of book!"  
— Elaine, Lynden, Washington
"The Invisible Cipher is the story of a man who has trouble doing things the
'conventional way.' Neil Gatlin is a lonely man pulled into a web of intrigue and
despair who finds that help and love can come from unlikely places. This engaging
story reminds the reader of the longing for acceptance that lives in every heart."
— Shelly, Lewiston, Idaho
About Anticipated
WHAT WE HOPE FOR ISN'T ALWAYS WHAT WE EXPECT.
As the mighty Romans oppress his people, Uzziel's mind swims with the prophecies he believes will free them from their suffering. One-by-one those ancient predictions are fulfilled.
Uzziel strives to prepare the way for his future king. Then, like wolves swooping upon a flock of helpless sheep, the Romans destroy Uzziel's hope of salvation.
Or did they?
Anticipated tells the timeless story of Christ's birth, life, death, and resurrection from the viewpoint of Uzziel, a Jewish boy, growing up under Roman oppression.
Though this does share the Christmas story, it is not recommended for young children.
WHAT READERS ARE SAYING ABOUT ANTICIPATED
"This is a book you won't be able to put down. Ida keeps you asking, 'What's going to happen next?' Anticipated is an age-old story told from a different perspective. You will understand more of the Jewish culture and how astounding the life of Christ was. How his life affected and still affects us all." —Misty Clark, author of the always entertaining blog: "Moms for Lowered Expectations."