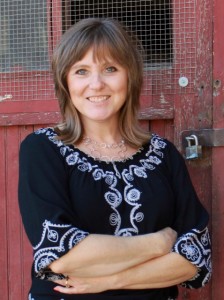 Fiction writer, Ida Smith, writes stories and books about everyday people and their surprising choices when confronted with the unexpected. Read about these characters and their Jagged Journeys.
Contact me on Facebook or by Email.
[powr-social-media-icons label="Enter a Label"]
---
 The Neil Gatlin Thriller Series
The Invisible Cipher
(Book 1)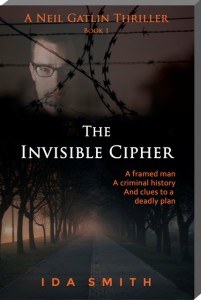 DECIPHERING INVISIBILITY
(Book 2)

A Jagged Journeys' Novella
---
6 Benefits of Reading Fiction
by Ida Smith
Is there value in reading fiction? Some people would have you believe reading fiction is a frivolous, selfish, waste of time. Some may even go so far as to lay a guilt trip on you for hanging out with imaginary friends or not reading books with real-life, pertinent information.
There is more to fiction-reading than just entertainment. A good story can provide us with a much-needed break from life's stresses. What we might not realize is that when we seek to relax or escape by reading, our subconscious is processing and storing valuable information.
So the next time someone complains about your story reading or those voices in your head start nagging you to read serious material, remember these six excuses for reading fiction.
Benefit #1: Reading Fiction Inspires Inventions
---
 Fiction Stories of Jagged Journeys
by Ida Smith
Life is a Jagged Journey! Throughout history, people have dreamed about what their lives would be like. Rarely did those dreams and reality line up. The comfortable, happy, everything-go-smoothly life described in many success seminars and books doesn't exist for the majority of us.
Life is unpredictable. Disasters strike. Bad choices lead to unintended consequences. Others do things that affect us. Even the weather doesn't always cooperate with our plans. There are a myriad of possibilities—good and bad that can't be anticipated.
We can learn so much about life, relationships, and even ourselves from history and those who lived it. READ MORE:

---
Come with me as we meet a myriad of fictional characters and join them on their jagged journeys.
Receive 

"

Jagged Journeys

" 

Short Stories.
Sign up and receive my short story, "Guarding What Remains."
Set in north Idaho, Eleanor and her family are somewhat sheltered from the life-changing effects of the Great Depression. Until the morning the dog would not stop barking.
[powr-social-media-icons label="Enter a Label"]